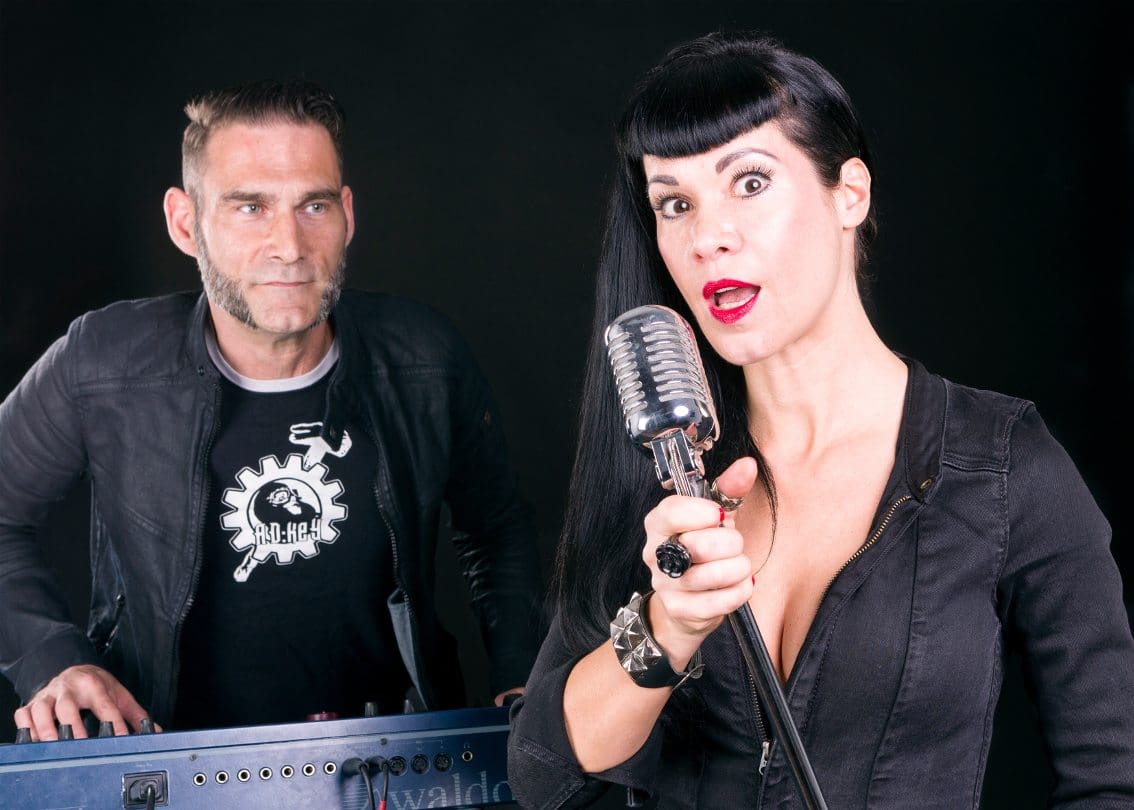 The German EBM act AD:keY has released their newest studio album. On the new 13-track album "Reanimator" the Berlin-based duo stays faithful to its characteristic EBM style while broadening its sonic spectrum. You can listen to the album below or order the download. The CD/2CD is now available via the band's label webstore.
The limited double-CD fan edition comes with 12 bonus remixes featuring the remix work of artists like AD:keY themselves and also, Orange Sector, Agrezzior, Decoded Feedback, Psychic Force, Robotiko Rejekto, Amnistia, etc..
For AD:keY it's their 5th studio album since forming the project in 2007. Behind the project we find Armageddon Dildos keyboarder Rene Nowotny and Andrea Nowotny, which explains the musical style of course. Earlier this year the band already released the download single "Shameless" which you can check below, right under the 2 preview tracks from the upcoming "Reanimator" album. Highly recommended!