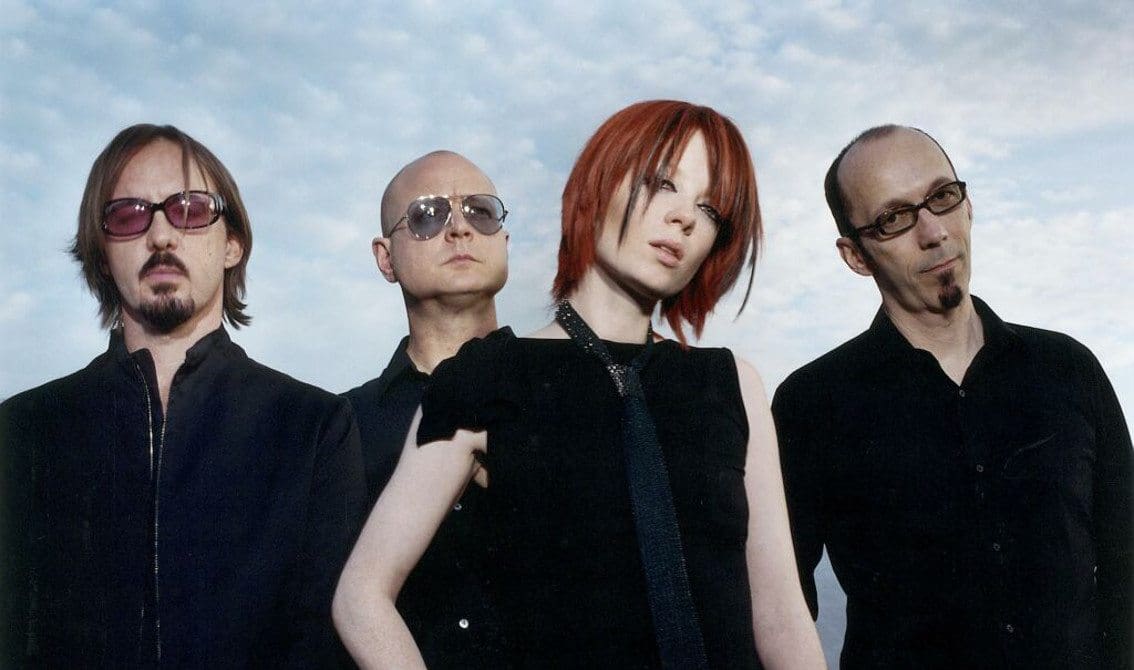 Garbage have revealed a brand new video for their current single, "No Horses". Released last month, the track is in aid of the International Committee of the Red Cross with all of the band's profits from sales and streams being donated through to the end of 2018. The track is available right here from iTunes.
Both director Scott Stuckey (creator of "Pancake Mountain") and the band claim in the press message we received a few minutes ago that the video is "highly controversial", but it's kinda unclear what the controversy can be about (or it should be the cheap known trick use of war clips throughout the video).
Judge for yourself.
Garbage kicked off their co-headline 'Rage & Rapture Tour' with Blondie on July 5th in Saratoga, CA and will be touring the U.S. for the duration of the summer. Support for additional Rage & Rapture tour dates will be provided by John Doe & Exene Cervenka followed by Deap Vally.