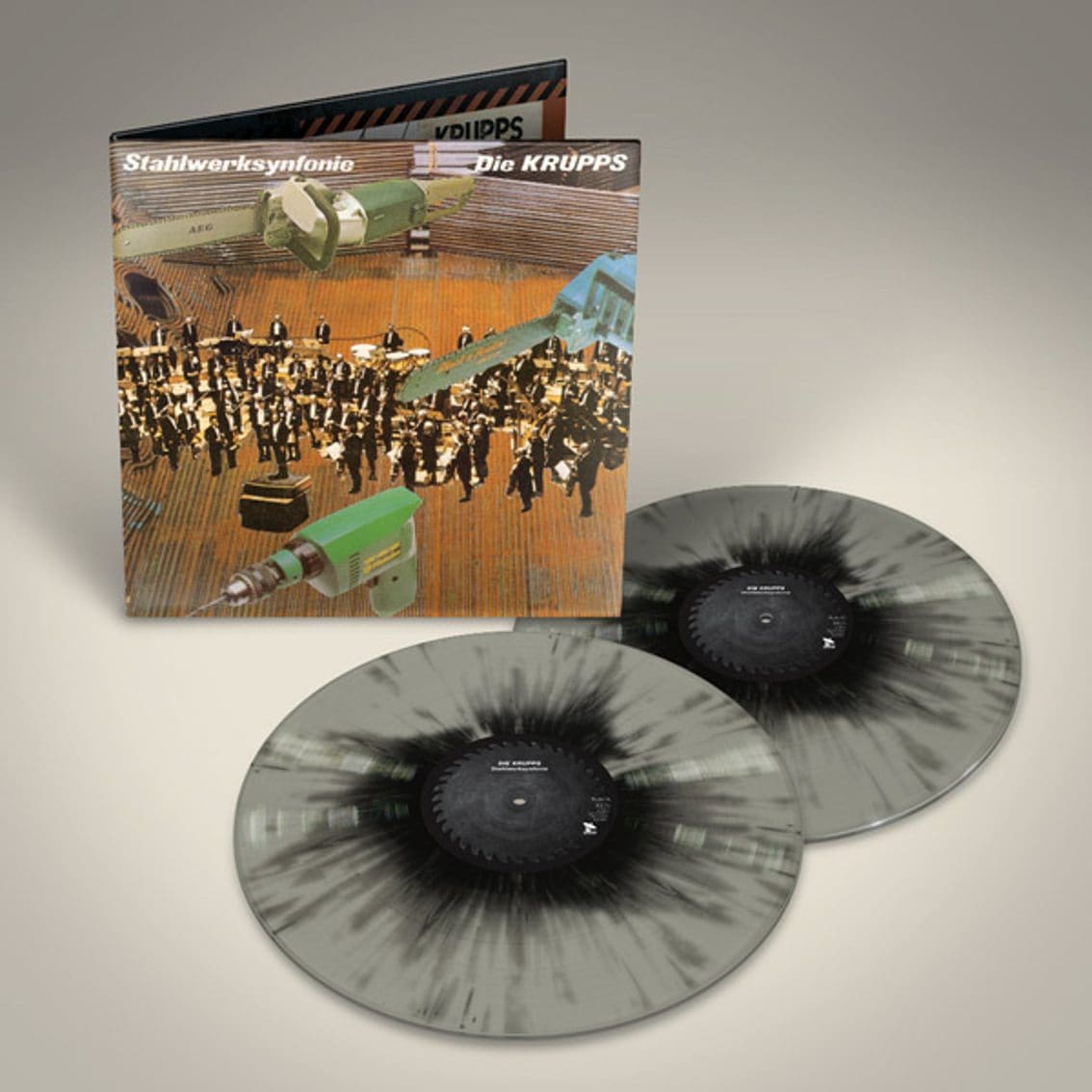 Originally put out on the famous Zick Zack label in Germany in 1981 as a 12″, the Die Krupps album "Stahlwerksynfonie" was recorded in Can's famous Innerspace Studio (with Holger Czukay in attendance) on March 20th, 1981. However, several live and alternate recordings never saw the light of day until 30 years later when they were released as part of a Die Krupps CD reissue series. To this day, "Stahlwerksynfonie" and the early live material has never received a vinyl reissue.
This Artoffact Records double album reissue contains bonus tracks and the live recordings, including extensive liner notes and historical photos. The project was overseen by Juergen Engler, and the two records come in a gatefold sleeve.
The album is available here as a very limited edition double vinyl in grey/black splatter colour. You can also order it from Artoffact Records on black audiophile vinyl.
Enjoy this track already!