Combining Private Dining with Music and Shows: A ModernApproach to Luxury Experiences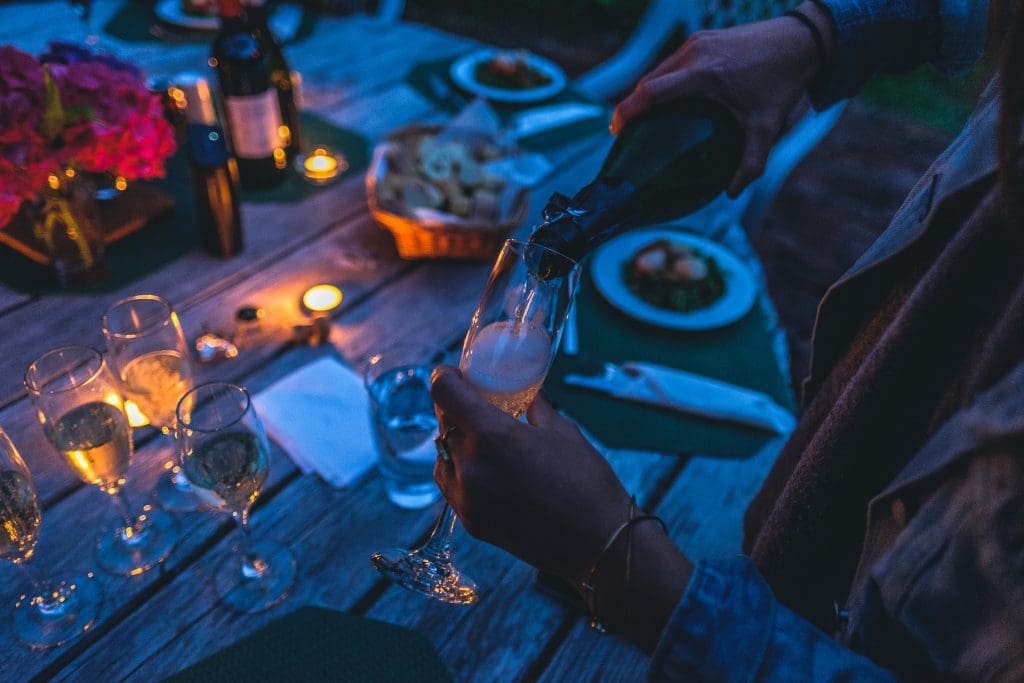 Have you been thinking about learning better ways to mix up your usual dining experiences? If so, this article is for you. We're about to take a gastronomic journey through the exciting world of private dining, music, and shows. It's not just about dining out, though. We are talking about a comprehensive sensory feast, an exhilarating exploration of food and entertainment that's more than what it seems.
The Power of Private Dining
Private dining is a real treat. It is a way of experiencing the finest culinary creations away from the usual hustle and bustle of a regular restaurant setting. Furthermore, it's not just about the exclusivity. It's also about personalising your dining experience and the intimacy it offers. But what makes it even more delightful is when it's combined with music and shows.
In a private dining restaurant in London, for instance, there's an undeniable buzz that pulses through the air. Imagine savouring a delicious dish while a local band plays your favourite tunes, or a stand-up comedian makes you chuckle between bites. That's the essence of combining private dining with music and shows. It's not just a meal; it's an experience.
Why Combine Music and Shows with Private Dining?
One might question the necessity to fuse these seemingly disparate elements of private dining, music, and shows. It appears to be an endeavour that requires considerable thought, planning, and execution. However, when we delve deeper into the rationale behind this amalgamation, the benefits become more evident.
The synergy of private dining with music and shows transcends the conventional dining experience. It does not merely titillate the palate but uplifts the entire sensorial journey, weaving a rich tapestry of unforgettable impressions.
The Multi-sensorial Engagement
A private dining affair is inherently a sensorial experience, largely dominated by the gustatory and olfactory senses. By incorporating music and shows into the mix, the auditory and visual dimensions get engaged, making the experience multi-sensorial. The synchronised stimulation of senses not only enhances the atmosphere but also imprints the event deeper into the memory, making it truly unforgettable.
Amplifying Taste through Music
It's hard to believe, but music choice can affect how we taste food. We have scientifically proven that certain types of music to improve the taste of food and wine. A carefully selected tune in the background can amplify the flavours of your dish, changing a basic meal into a gastronomic orchestration of sensory stimuli. The connection between taste and auditory sensations makes the dining experience more profound, bridging the gap between the plate and the playlist. This unique interplay of senses transforms your private dining from a simple act of eating into a memorable culinary concert.
The Magic of Live Shows
Just when you thought private dining couldn't get any more exciting, enter live shows. Whether it's magical displays, stand-up comedy, or dramatic readings, these performances can enhance your evening's entertainment.
A live show isn't merely about the performance. It's a captivating story that unfolds before your eyes, whisking you away on an exciting adventure. As the narrative unfolds, your private dining experience becomes an integral part of the story, making each bite, each sip, an essential part of the tale.
Seamless Integration is Key
The essence of successful integration lies in ensuring each element enhances the other, crafting a holistic experience that is decidedly more than merely the sum of its parts. Each piece of this culinary concert needs to sync with the others. The food's flavours should complement the music's mood, the music's rhythm should match the show's tempo, and the overall atmosphere should be harmonious. The convergence of these elements sets the stage for a unique dining spectacle.
Culinary and Auditory Synchrony
Picture yourself savouring a meticulously prepared dish, each bite a testament to culinary excellence. As you delve into this gastronomic delight, the air resonates with the strumming of a well-tuned guitar or the soothing notes of a piano, complementing the flavours and adding an auditory dimension to the meal. The genre and tempo of the music are carefully chosen to match the dining setting and the menu, amplifying the dining pleasure.
The Symbiosis of Performance and Atmosphere
While you're absorbed in this dual sensory feast, a performer gracefully takes the stage. It could be a mesmerising magic act, a soulful poetry recital, or a comedic skit – each chosen to align with the atmosphere and the progression of the meal. The show interweaves with the overall narrative of the dining experience, injecting timely excitement and prompting anticipation for what's next. The performance and the dining sequence evolve hand in hand, each amplifying the other's impact.
The act of integrating these aspects – private dining, music, and shows – into a seamless experience requires thought, precision, and a knack for harmonising different sensory elements. But when executed well, it's a recipe for an unforgettable evening, transforming the act of dining into a delightful spectacle of flavours, sounds, and sights. The beauty of this lies in the art of orchestration, ensuring that each component amplifies the other, culminating in a memorable dining experience that is a feast for all senses.
Conclusion
Combining private dining with music and shows is more than just an innovative concept. It's an elevated dining experience that engages all the senses, weaving together flavours, sounds, and sights into an unforgettable narrative. It's not just about the eating. It is about being part of an immersive story that is unfolding around you.
Since you're here …
… we have a small favour to ask. More people are reading Side-Line Magazine than ever but advertising revenues across the media are falling fast. Unlike many news organisations, we haven't put up a paywall – we want to keep our journalism as open as we can - and we refuse to add annoying advertising. So you can see why we need to ask for your help.
Side-Line's independent journalism takes a lot of time, money and hard work to produce. But we do it because we want to push the artists we like and who are equally fighting to survive.
If everyone who reads our reporting, who likes it, helps fund it, our future would be much more secure. For as little as 5 US$, you can support Side-Line Magazine – and it only takes a minute. Thank you.
The donations are safely powered by Paypal.