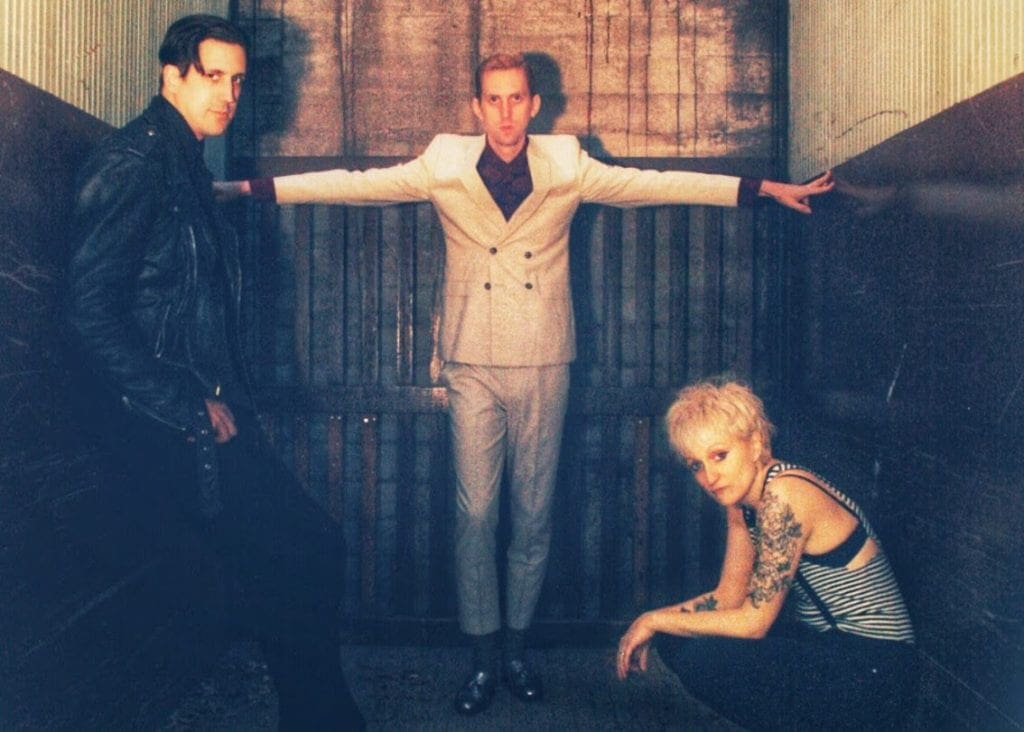 Brooklyn-based darkwave band Bootblacks have announced that they've inked a deal with Toronto-based Artoffact Records. Bootblacks will release their Artoffact debut, a Jason Corbett-produced album, tentatively called "Thin Skies", later in 2019.
The band, formed in 2010, have been touring North America and Europe for nearly a decade, with their mix of coldwave, dark post-punk, and death rock.
Bootblacks is Barrett Hiatt, who joined the band only a few years ago, alongside vocalist Panther Macdonald and guitarist Alli Gorman, both founders of the band. Larry Gorman joined on drums in 2018. After forming in 2010, Bootblacks released several independent albums, culminating in "Fragments" (2017). The band played most of the most well-renowned indie gothic and punk festivals on both sides of the Atlantic, before hooking up with Artoffact Records through Actors frontman and producer Jason Corbett.
Here's "Hold & Dissolve" from their last album.
Bootblacks on tour supporting Actors
Friday March 15 – Vancouver | The Biltmore Cabaret (w/ SPECTRES )
Saturday March 16 – Seattle | Central Saloon (w/ Ex-Kids )
Sunday March 17 – Portland | The Star Theater (w/ Ritual Veil )
Wednesday March 20 – Sacramento | Blue Lamp (w/ Creux Lies)
Thursday March 21 – Oakland | Elbo Room (w/ Creux Lies, Ötzi )
Saturday March 23 – San Diego | Space (w/ Creux Lies, Twin Tribes )
Sunday March 24 – Los Angeles | The Echo (w/ Creux Lies, Twin Tribes )
Thursday April 25 – Montreal | Casa Del Popolo (w/ The City Gates )
Friday April 26 – Toronto | The Baby G (w/ Mary )
Saturday April 27 – Brooklyn | Saint Vitus
Tuesday April 30 – Baltimore | Metro Gallery (w/ The Holy Circle )
Wednesday May 1 – Pittsburgh | Brillobox (w/ Panic Priest )
Thursday May 2 – Columbus | The Summit (w/ 6th circle )
Friday May 3 – Detroit | Small's (w/ The Bellwether Syndicate )
Saturday May 4 – Chicago | Chop Shop (w/ The Bellwether Syndicate )