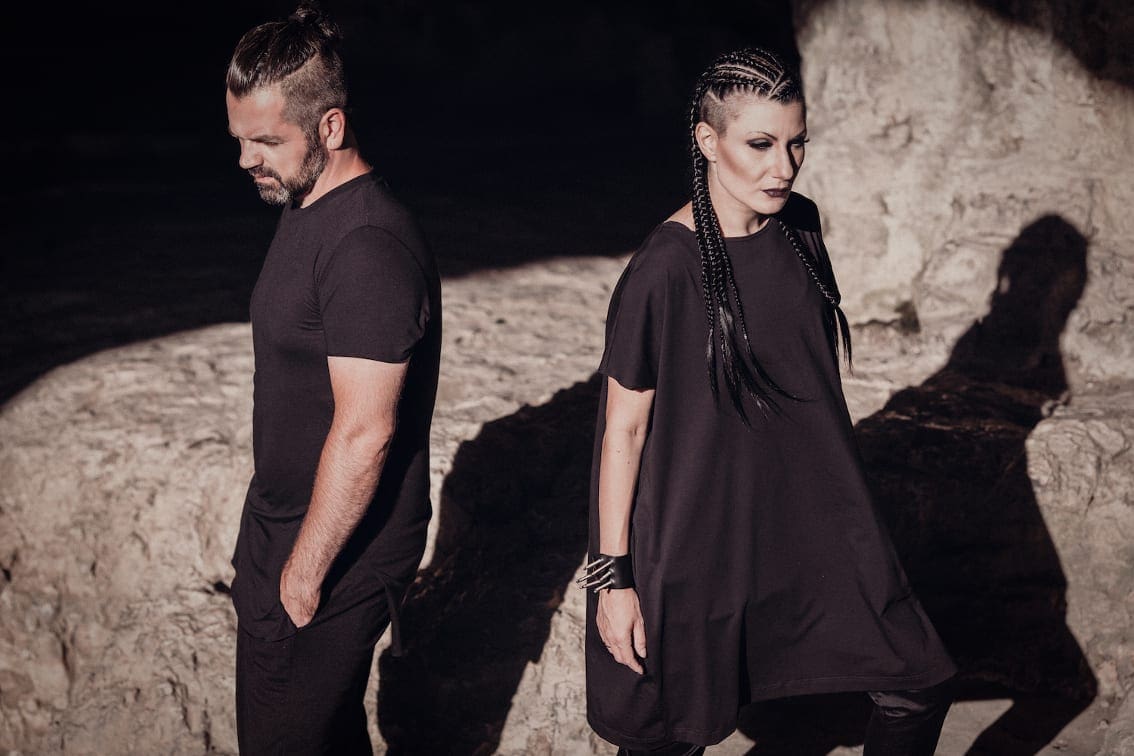 The Hungarian dark pop duo Black Nail Cabaret is returning with a brand new album today, the 20th of November, titled "Pseudopop". You can order it now via the band's own record label Dichronaut Records.
A rather stunning video is available now for the track "Rhythm X" and can be viewed for the very first time on Side-Line right below.
It was created by Zoran Varga, who previously worked with the band as a photographer. The song was primarily created as a "dancer" song, and it has consequently been brought to life with Peter Copek dancer/choreographer's help. The song is also an homage to the art of Marina Abramović, particularly to her famous 'Rhythm 0' performance from 1974, where she was the object and the audience was invited to do whatever they wanted to her.
"We don't want this record to be labelled"
As far as the music itself, the band is not keen on having it labeled: "We don't want this record to be labelled, because genre labels are equivocal and arbitrary at best. We believe that pop music can be meaningful and avant-garde, and that alternative music can reach a wider audience and not just a group of people. Nowadays some genres overlap each other, giving a chance for something new to be born – and we think this is exciting as there is so much to learn!"
Black Nail Cabaret formed in 2008, the band consists of Emese Arvai-Illes (vocals) and Krisztian Arvai (keyboards). They have been playing shows across Europe since their stage debut in 2010. Their 3rd album "Dichromat" was released by the German label Basic Unit Productions. Black Nail Cabaret has since established their own record label Dichronaut Records with fellow Hungarian synth noir band Ultranoire.
Warmly recommended!