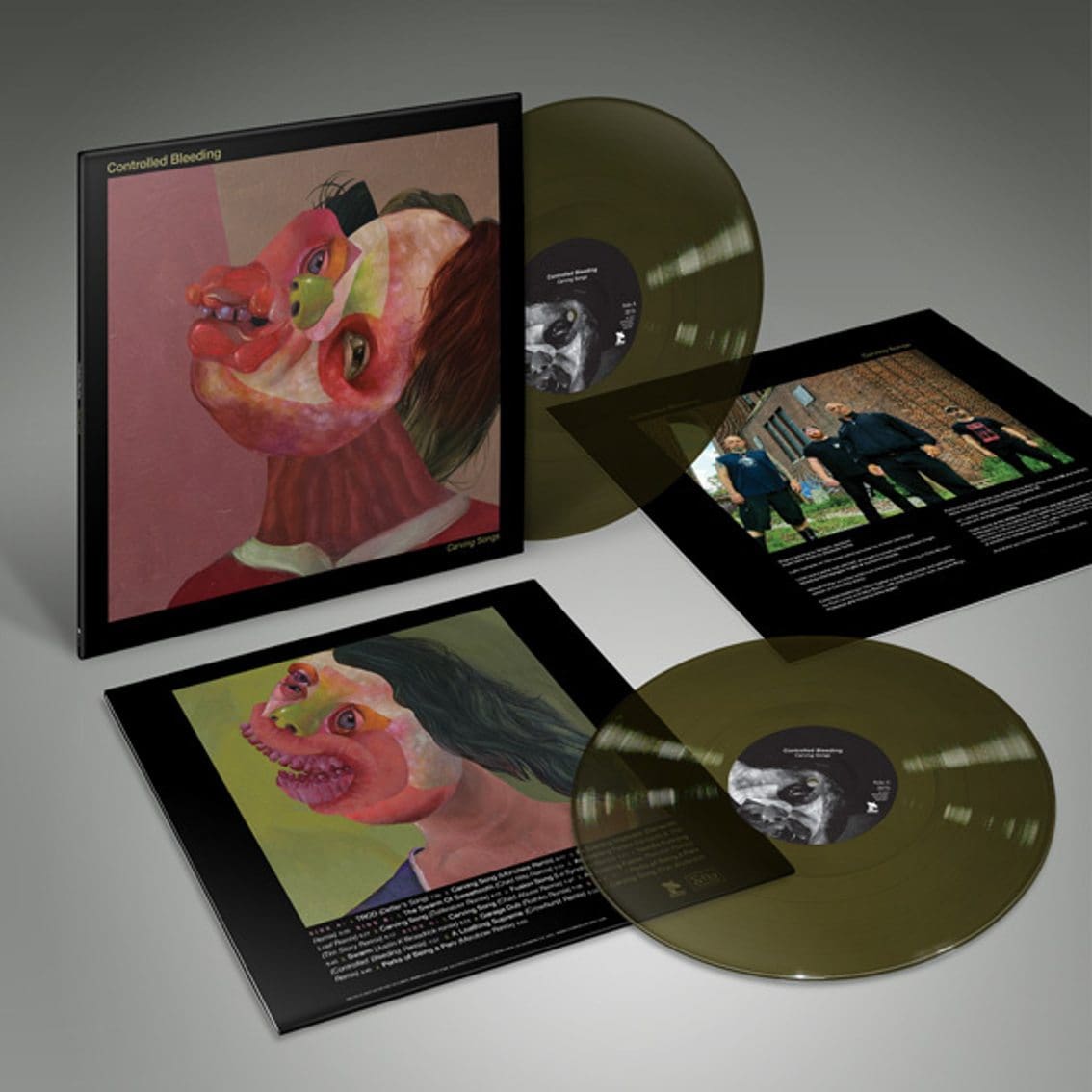 Following 2016's "Larva Lumps & Baby Bumps", Controlled Bleeding returns with "Carving Songs", a remix album totalling 20 tracks, including a 21st track, "TROD", a brand new Controlled Bleeding composition by founder Paul Lemos.
The hand-picked cast of remixers includes Japanese noise-guru Merzbow, Justin K. Broadrick from industrial-metal act Godflesh (not to mention Jesu), as well as Monolake, Crowhurst, Ramleh, Child Bite, and many others. Even notorious experimental guitarist (and current Lydia Lunch Retrovirus member) Weasel Walter makes an appearance.
The remixes range from straight up power noise, to post-black metal, to industrial-influenced beats, and are as varied as Controlled Bleeding itself, a project known for being impossible to classify.
The album comes in a limited edition dark green double LP vinyl with insert, next to a normal dark vinyl version and a 2CD version which can all be ordered right here straight from the label itself.