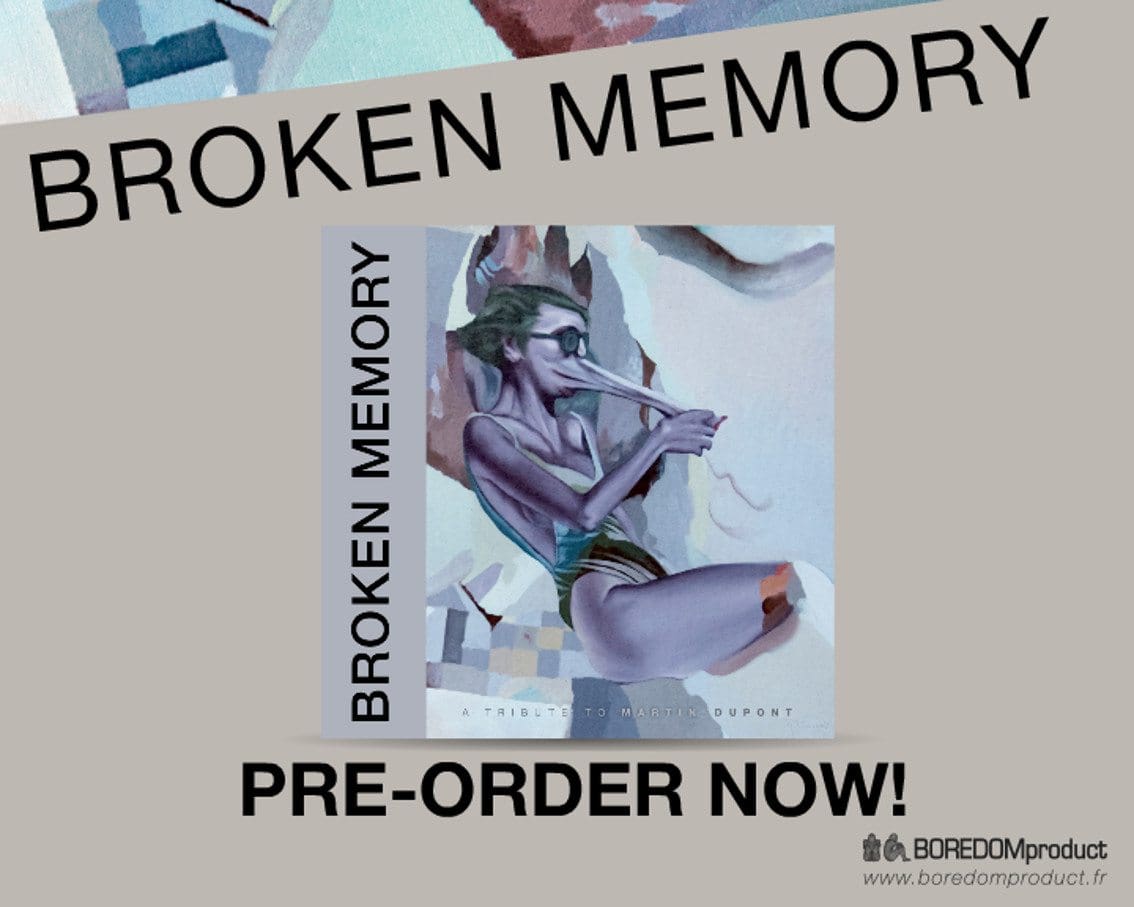 Coming up in September is a tribute to the pioneering Marseille based cult act Martin Dupont. "Broken Memory: a tribute to Martin Dupont" will be out on vinyl too (including a version with a bonus audio cassette) and can be ordered right now from the BOREDOMproduct label.
The 11-track tribute to this pioneer electronic band from Marseille includes tracks from Dekad, Neutral Lies, Celluloide, Happiness Project, Auto-Immune, The Rorschach Garden, TourdeForce, Makina GirGir, Cyborgdrive, Müller Denscheidt and Sweater With A Hood.
The special LP edition is now available for preorder, as well as a a limited vintage pack edition with an 8-track bonus audio cassette including additional covers by Opera Multi Steel, Tiramist, Le Cliché, Solemn Meant Walks, Edw+Marika Divita, The Grilled Chicken Legs Brittanny Style, Oberkorn and Culcultura.

And we also got hold of a first teaser!