The electronic avant garden artist David Pritchard was the first Canadian signed to Island Records, and his groundbreaking LP "Nocturnal Earthworm Stew", which features Nash the Slash, celebrates its 40th anniversary in 2017. Hence why Toronto-based label Artoffact Records announces that this Spring will see the 40th anniversary reissue of David Pritchard's "Nocturnal Earthworm Stew" (subtitled in French 'Bouillabaisse Nocturne Aux Vers De Terre') on CD and 2 different 2LP vinyl versions (all available here in pre-order).
Originally scheduled to be released in 1976, the record didn't come out until 1977, approximately 40 years ago. Although a CD reissue saw the light in 2004, both CD and original record are now hopelessly out of print. Artoffact is reissuing vinyl, CD, and digital remasters on March 10th (vinyl release in April). The vinyl versions will be available in 2 versions: a VERY limited cream colour 2LP version (available here in pre-order) and a normal black colour 2LP (available here in pre-order).
The Artoffact Records reissue is housed in a gatefold sleeve, complete with photos, reproductions of essays by David Pritchard and Nash the Slash, and an all-new piece by Scott McGregor Moore. The audio is remastered for vinyl across 3 sides, and a fourth side contains an etching of Pritchard himself. Bonus tracks that were never pressed to vinyl are also included.
Below the black vinyl version.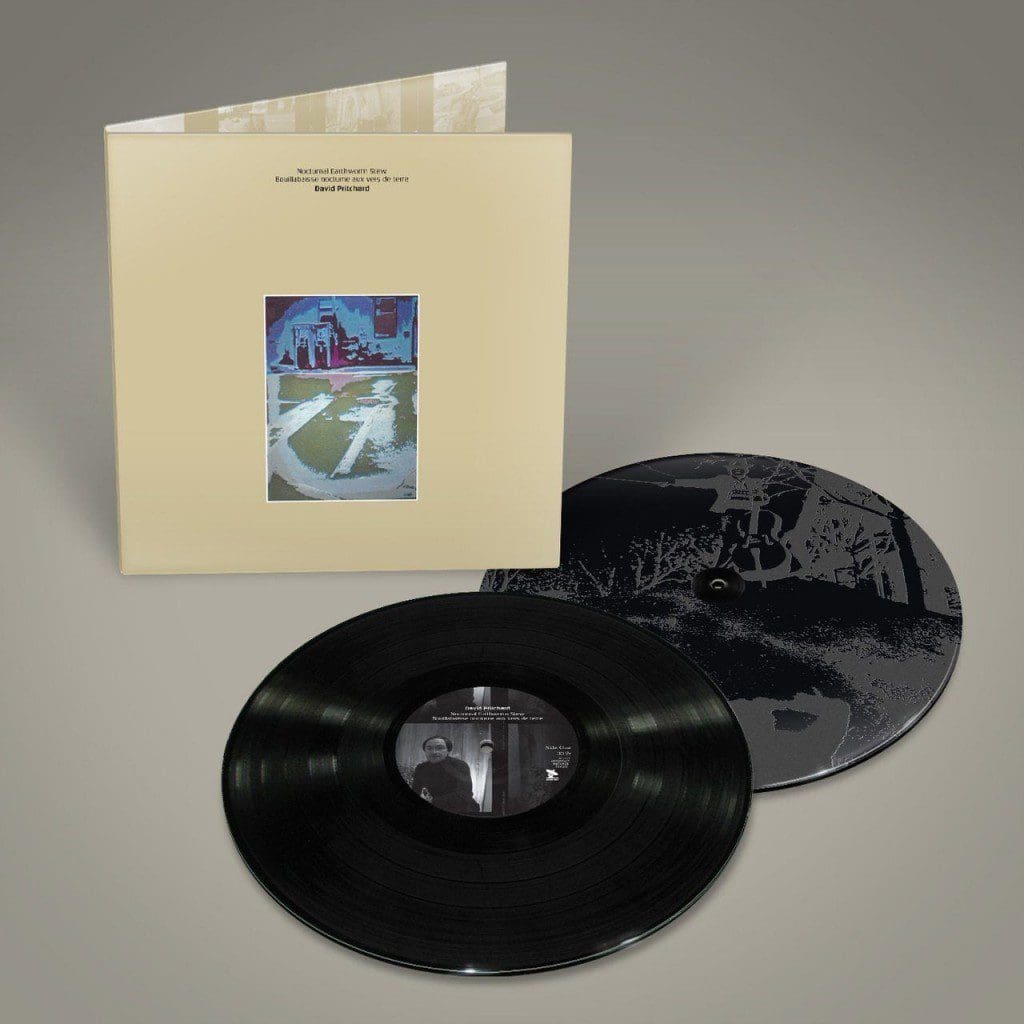 If you never heard from David Pritchard before, then listen below, it's an eclectic mix!