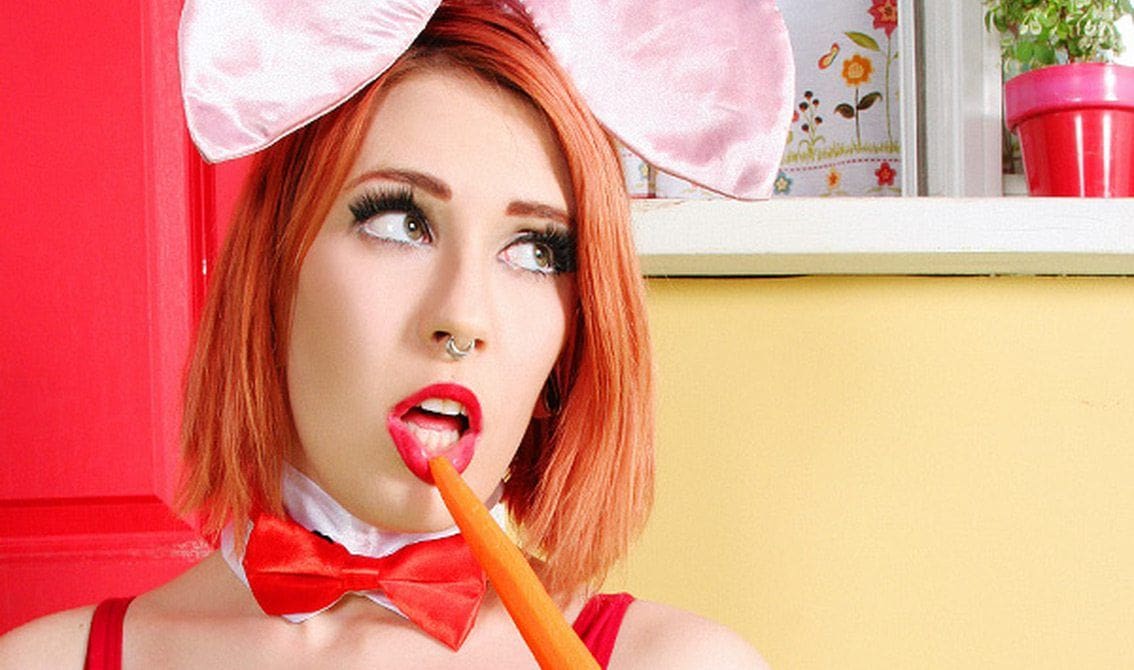 Europe is currently facing a cold wave, so to give you some extra heat these days, a special Blue Blood bunny paid us a visit: Anastassia Bear.
We had a chat with her regarding her early career: "I started as a go-go dancer at the age of 14 for live events, parties, and DJs. I moved from these events to specifically goth/industrial shows at 16 and started doing live BDSM/Fetish shows after just turning 18. I picked up fire performance in the process and eventually started dancing at a topless rock 'n' roll bar where I met the manager-to-be of the burlesque troupe I ended up joining almost a year and a half later."
As for modelling here's how it all started: "I was interested in it since I was very young but I hated the thought of being an unoriginal french manicured blonde hair blue eyes orange skinned Sports Illustrated model (not that there's anything wrong with that – it's just not for me.) So, I entered the Miss Austin Beauty Pageant at 15 with a blonde and green mohawk, vertical labret piercing, and ears stretched to a 00. I figured I'd never have a chance but wanted to show them what I could do. I ended up being the runner-up and got a huge trophy as well as invited to the next level of the pageant (Miss Texas!) From then on I've pursued modeling with all of my heart. It's absolutely my passion."
You can see the full photoshoot on Blue Blood, here are already a few safe-for-work samples.